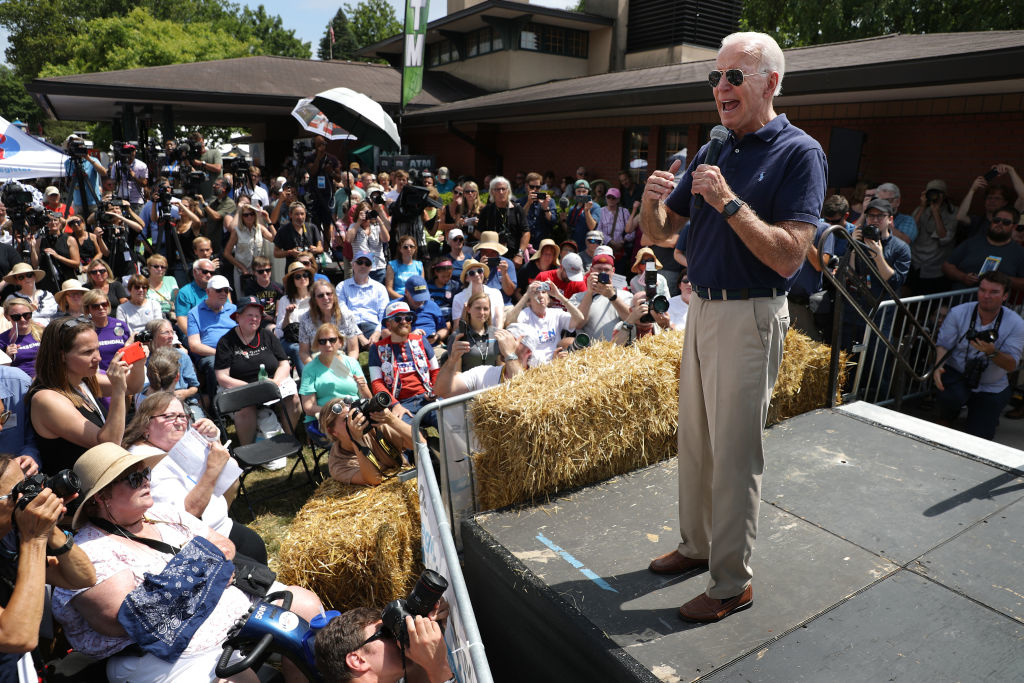 Gaffe-prone Joe Biden only can't help himself.
The Democratic front-runner claimed in Iowa over the weekend that he was vice president when the Parkland tragedy, which resulted in 17 demises, happened last February.
"[ T[ hose children in Parkland came up to see me when I was vice president, " Biden told reporters, later adding that lawmakers on Capitol hill were "basically cowering , not wanting to see them, "
"They did not want to face it on camera, " Biden said of lawmakers.
However, Biden was not vice president during last-place February's massacre. In fact, Biden had been out of office for practically 13 months where reference is happened. A Biden campaign official claimed Biden mystified Parkland with the Sandy Hook tragedy that happened more than five years prior in Dec. 2012.
Still, that didn't stop Biden from reportedly repeating the amount claimed.
The gaffe was the most recent developments to plague Biden's campaign in a few weeks dogged by several campaign trail flubs.
Last Sunday, next following the tragedies in El Paso and Dayton, Biden
said the incidents occurred in Houston and Michigan.
Then on Thursday, while speaking about racial disparity in education, Biden
implied that minority students are poor and white students are rich.
"Poor children are just as bright and just as talented as lily-white kids! " Biden said.
Biden also claimed last week that Democrat believe in "facts , not truth, " a statement that provided President Donald Trump ammunition to go on the offensive.
Read more: theblaze.com