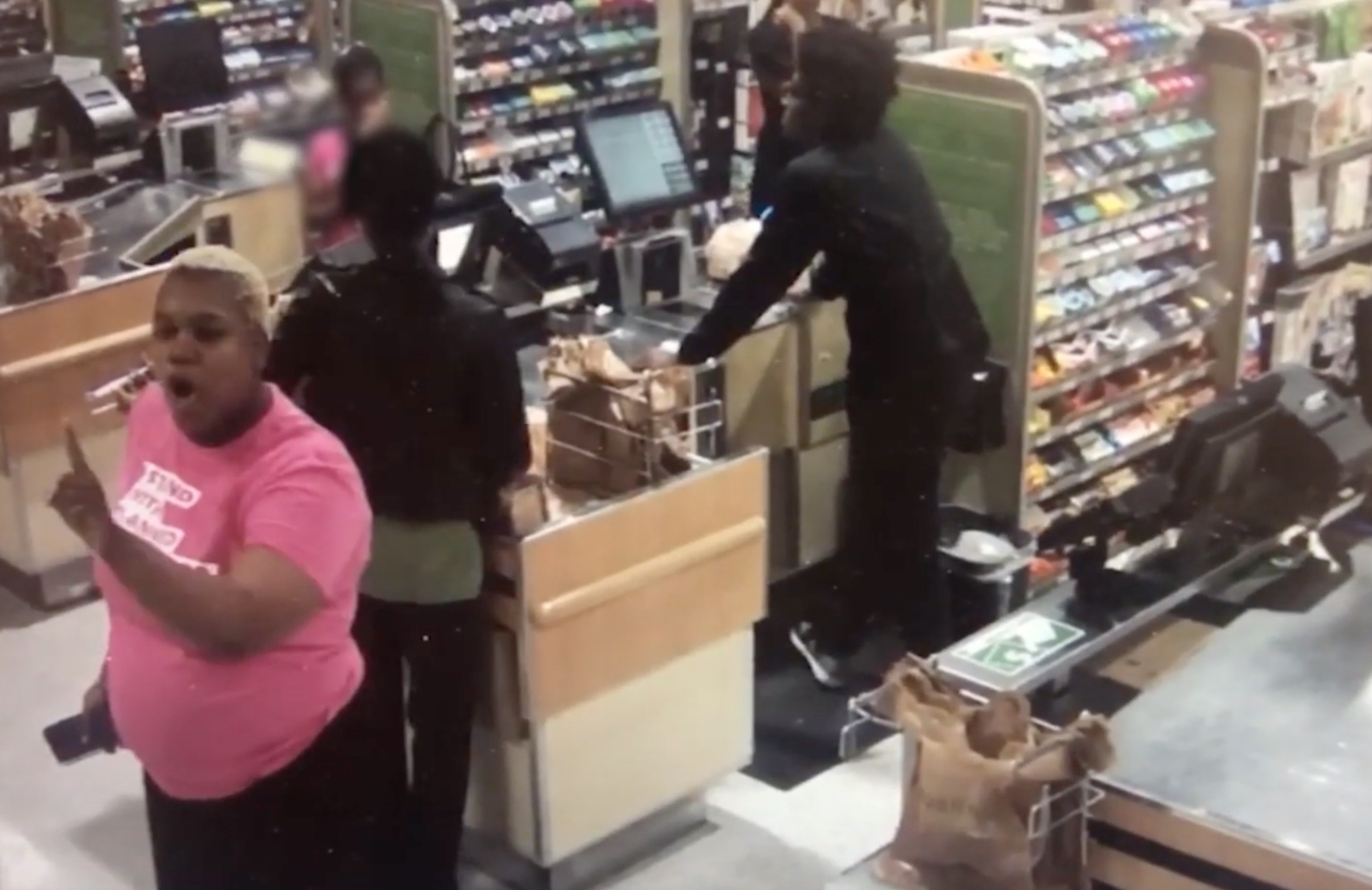 Surveillance video of the altercation at a Publix grocery store that made national headlines appears to undermine the claims made by Georgia state Rep. Erica Thomas against Eric Sparkes.
Thomas claimed that Sparkes accosted her for going through the express aisle with too many pieces, which she acknowledged she did, and that he angrily told her to go back where she came from.
Sparkes denied the allegation of utilization of a racial insult against Thomas, but recognizes the fact that he cursed at her and called her lazy for using the express aisle with too many items.
Thomas posted a tearful tell of the altercation in a Facebook video where she claimed that she feared for her life.
In a very public confrontation in front of news camera and reporters, Thomas further accused Sparkes of "berating" her nine-year-old daughter, who was with her at the time.
The video doesn't aid either of those asserts.
Here's the surveillance video:
WATCH: Store video made public in Georgia lawmaker's confrontation at Publix
The video did not include audio, so it did not capture whether Sparkes utilized the racially tinged expression against Thomas, but it did appear to undermine other specific areas of her account.
An policeman who reviewed the video noted that Sparkes "did not appear to be irate, " that he did not approach her with "clenched fists"
Sparkes told the media that he was a Democrat, and that his social media posts would prove that he dislikes President Donald Trump, in order to counter the claim from Thomas that he was repeating the president's insult.
Here's another video of Thomas' claims:
Georgia State Rep. Erica Thomas speaks on alleged 'go back' confrontation at grocery store
Read more: theblaze.com