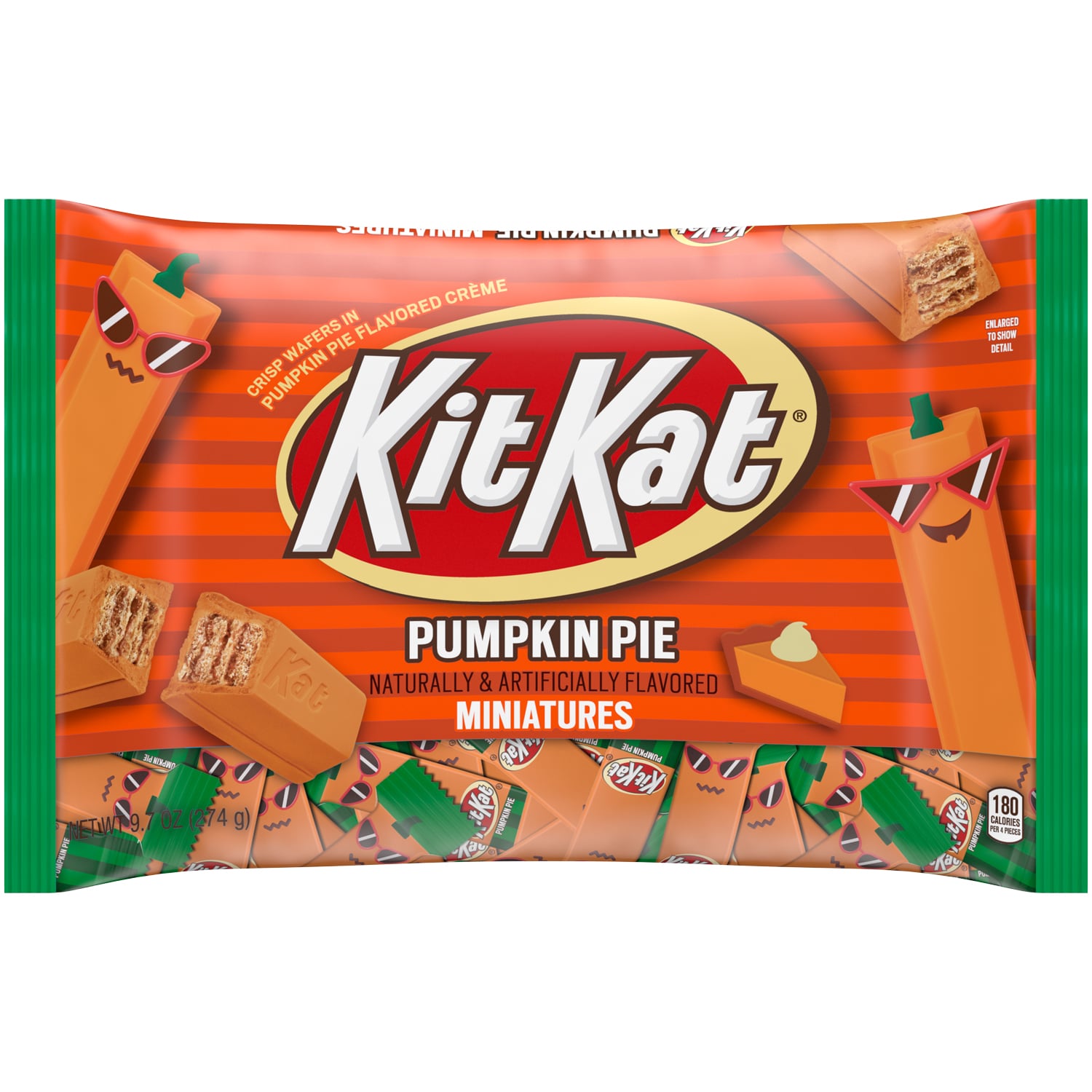 In true-life Fall manner, Hershey's is celebrating the season by announce the return of their Pumpkin Pie Kit Kats, and this is one Halloween candy that seems spookily good. Filled with real pumpkin-pie-flavored creme, the jack-o'-lantern-inspired candies will be available just in time for the sweetest vacation of the year.
The best part? Unlike last year, the Pumpkin Pie Kit Kats will be available nationwide for only$ 4 per 9.7 -ounce bag. Basically, you only need$ 4 to stock up your personal Halloween candy supply for snacking in between decorating for a seriously fun Halloween party and picking out the perfect TV-inspired Halloween costume.
Hershey's has yet to share exactly when or where we'll be able to get our hands on these cute Kit Kats in their jack-o'-lantern wrappings, but they'll only be available for a limited time. So, if you consider them on the shelves, grab 'em while you are able to!
Read more: popsugar.com